No worries. You are in the best hands possible.
We take care of you and your business.
We are your one-stop solution for accounting, finances, and taxes.
Take advantage of an Enrolled Agent's expertise!
An Enrolled Agent is a person who has earned the privilege of representing taxpayers before the Internal Revenue Service by either passing a three-part comprehensive IRS test covering individual and business taxation, or through experience as a former IRS employee. Enrolled agent status is the highest credential the IRS awards. Individuals who obtain this elite status must adhere to ethical standards and complete 72 hours of continuing education courses every three years. Furthermore, if they are affiliated with the National Association of Enrolled Agents, the continuing education requirement goes up to 30 hours per year.
Enrolled agents, like attorneys and certified public accountants (CPAs), have unlimited practice rights. This means they are unrestricted as to which taxpayers they can represent, what types of tax matters they can handle, and before which IRS offices they can represent clients.
With our academic background, our credentials, and our dilated professional experience we can assist you both at the individual and business levels.
We will prepare your individual tax return considering all possible exclusions, adjustments, exemptions, deductions and credits available to you by law. 
If you own a business either as a Sole Proprietorship, Partnership, Limited Liability Company, S or C Corporation, we can assist you with your bookkeeping, accounting, payroll, tax preparation and tax planning. 
Both in the individual and business context we will not only make sound recommendations as to how to have a more tax and financially efficient situation but will also assist you in implementing those suggestions.
By using the concept of economies of scale we can offer you an affordable fee for our comprehensive services without having you go to different sources to get them. 
Business owner?
This is the right place for you!
Just rely on our solid academic background, valuable federal and state credentials, and decades of experience not only on the advisory arena but also on our broad managerial experience of different types of industries.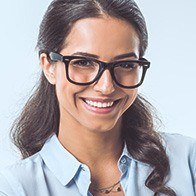 Contributz is a great decision for those who are familiar with complex financial and taxation issues. These guys not only helped me to resolve mine, but also showed me some directions how I can develop and expand my business. Thank you, Contributz!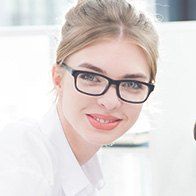 I just needed a fresh view on my selling business. I didn't see which steps I should have taken to increase my sales. Contributz experts have made a detailed analysis and plan for my business and now I have two shops!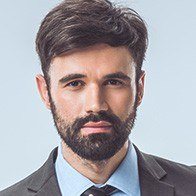 I'm very satisfied with Contributz work! Their consultancy service is great. I needed some help how to deal with taxes and accounting as I am not a financial expert. Contributz made a great job and I will definitely come up to them again!